 
ULTRA-POSE EVOLUTION - NEW WINDSHIELD MOTORIZED FITTING/ LIFTING SYSTEM- SINGLE OPERATOR FOR CARS - SUV AND VANS

Secure payment

FREE SHIPPING from 150,00 € H.T. (France métropolitaine)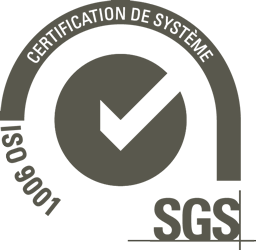 Certified organization
Accessoires indispensables
ULTRA-POSE EVOLUTION - NEW WINDSHIELD MOTORIZED FITTING/ LIFTING SYSTEM- SINGLE OPERATOR FOR CARS - SUV AND VANS Vidéo
New motorized windshield lifting / setting system designed with a remote control.
Made in FRANCE - Made in VBSA - PATENT: FR1657501
With its 2 arms : one is rotative and the second one endowed with an articulated cradle with suction cups, which could swiwel to 360°. The Ultrapose Evolution distinguish especially with its electrical cylinder activated thanks to the remote control with 2 speeds ( low and fast). Multi-function, it allows to lift, and set the windshields on commercial cars, pick up, SUV and Vans, with a single technician only ! The technician actions and operates everyadjustment possible with the device thanks to the remote control, there is no need to carry on the windshield or support any weight during the process. We emphasize that vehicles from last generation, also the panoramic roofs, are getting more and more bulkier and heavier. Although, Ultrapose-évolution is designed perfectly in the field of prevention against repetitive strain injury. Designed, executed and manufactured by VBSA, this system is entirely a workplace, the trestle is integrated in the concept, due to the fact it allows to work as a windshield trestle. Thanks to its rotative lower arm (360° swiweling), the windshield could be manipulated in a manner to be able to apply the primer and windshield urethane bead without the need to use any additional trestle.
Compact, light -36 kgs and easy to move, Ultrapose évolution could easily be store inside vehicles to complete the glass fitters equipments
1 year warranty
- Minimum height of Mas not unfolded: 164 cm
  - Max Height of the Unfolded Mas: 253 cm
  - Fixed arm length: 150cm
  - Length of the mobile arm with suction cup: 129cm
  - Width of the base with castor: 44.5 cm
  - Length of the base with castors (casters included): 71cm
16 autres produits dans la même catégorie :
Reference: LB10S
RÉF. LB 10S • Lames rigides segmentées paquet de 10 pièces pour L2 et XL2 • 110 x 18 x 0.5 mm • 86 g
Reference: PWR-5084-18V
REF-PWR-5084-18VCrémaillère pour 600ml (475mm)
Reference: VP-230
Ventouse à piston Ø 230mmVentouse avec piston pour faire le vide d'air. Cette ventouse de ø230 mm est spécialement conçue pourde très lourdescharges, elle peut en effet supporterjusqu'à 380 kg. Pratique pour le transport des pare-brise de bus dans les galbes oùles ventouses classiques ne peuvent adhérer, la souplesse du caoutchouc permet une adhérence...
Reference: 8PD015265-101
L'application Hella Gutmann combinée avec les applications préinstallées de votre choix fait de votre tablette un fantastique outil polyvalent. Vous pouvez diagnostiquer, communiquer et récupérer des informations supplémentaires du web à votre poste de travail, gérer votre temps et bien plus encore, en utilisant simplement un seul appareil
Reference: SERV-TERMINATOR-MX
Attention, ce tiroir est en sélection pour la formule "Servante à la carte"
Reference: EEB795
EQUALIZER® Lames et Fourreaux EQUALIZER® Lame 200 mm La lame est en acier doux incassable. Au cas ou la lame plie, la redresser avec une pince. Utiliser une meuleuse d'établi, une ponceuse à bande ou encore une lime ou pierre d'aiguiser la lame. Il n'est pas nécessaire de retirer la lame pour l'aiguiser. Nos lames sont fabriquées dans un matériel spécial....
Reference: VSP-290
Paire de ventouses pour vitres latérales.Cette paire de ventouses retient la vitre latérale dans la position désiréede sorte que vous avez les deux mains libres pour effectuer votre travail.Passez tout simplement le câble de l'outil au-dessus de la portièreet fixez les deux ventouses sur les deux côtés de la vitre.Paire de ventouses pour vitres...
Related articles on blog
No related article on blog