 
ULTRA-POSE EVOLUTION - NEW WINDSHIELD MOTORIZED FITTING/ LIFTING SYSTEM- SINGLE OPERATOR FOR CARS - SUV AND VANS

Secure payment

FREE SHIPPING from 150,00 € H.T. (France métropolitaine)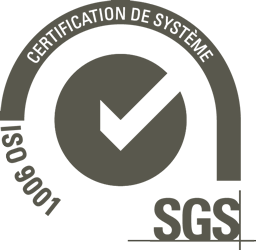 Certified organization
Accessoires indispensables
Technical movie: Vidéo
ULTRA-POSE EVOLUTION - NEW WINDSHIELD MOTORIZED FITTING/ LIFTING SYSTEM- SINGLE OPERATOR FOR CARS - SUV AND VANS
New motorized windshield lifting / setting system designed with a remote control.
Made in FRANCE - Made in VBSA - PATENT: FR1657501
With its 2 arms : one is rotative and the second one endowed with an articulated cradle with suction cups, which could swiwel to 360°. The Ultrapose Evolution distinguish especially with its electrical cylinder activated thanks to the remote control with 2 speeds ( low and fast). Multi-function, it allows to lift, and set the windshields on commercial cars, pick up, SUV and Vans, with a single technician only ! The technician actions and operates everyadjustment possible with the device thanks to the remote control, there is no need to carry on the windshield or support any weight during the process. We emphasize that vehicles from last generation, also the panoramic roofs, are getting more and more bulkier and heavier. Although, Ultrapose-évolution is designed perfectly in the field of prevention against repetitive strain injury. Designed, executed and manufactured by VBSA, this system is entirely a workplace, the trestle is integrated in the concept, due to the fact it allows to work as a windshield trestle. Thanks to its rotative lower arm (360° swiweling), the windshield could be manipulated in a manner to be able to apply the primer and windshield urethane bead without the need to use any additional trestle.
Compact, light -36 kgs and easy to move, Ultrapose évolution could easily be store inside vehicles to complete the glass fitters equipments
1 year warranty
- Minimum height of Mas not unfolded: 164 cm
  - Max Height of the Unfolded Mas: 253 cm
  - Fixed arm length: 150cm
  - Length of the mobile arm with suction cup: 129cm
  - Width of the base with castor: 44.5 cm
  - Length of the base with castors (casters included): 71cm
Reference: ULTRAPOSE3
Brand: L'ULTRAPOSE
Technical movie: Vidéo
16 autres produits dans la même catégorie :
Reference: VB4000105
Vendu par sachet de 10
Reference: VB3407002
Vendu en sachet de 10
Reference: SGR-380
S'utilise avec une lame RK100A et JPB391.
Reference: PSL-150-1
Ventouse renforcée pour pare-brise vendue à l'unitéForce portante : 80 kg. Poignée de haute qualité, adhérence optimale sur les vitrages galbés.REF-PSL-150-1• A l'unité • Force portante : 80 kg. • Ø 150 mmRecommandé pour les pare-brise galbés
Reference: FT01826
REF-FT-01826Couteau découpe verre trempé.Avec roue acier tournée à 130° et une boule en acier à l'extrémité.• Vendu à l'unité • Longueur 13 cm UN DES COUTEAUX LES PLUS VENDUS AU MONDE !
Reference: VB10011
Vendu par sachet de 10
Reference: VB17105
Vendu en sachet de 10
Reference: WFA-450SPECIAL
REF-WFA-450SPECIALNOUVEAU Similaire au WFA-450 mais possédant un double bras de réglage.
Related articles on blog
No related article on blog