 
ULTRAPOSE 3 - WINDSHIELD SETTING / LIFTING DEVICE FOR ON OPERATOR

Secure payment

FREE SHIPPING from 150,00 € H.T. (France métropolitaine)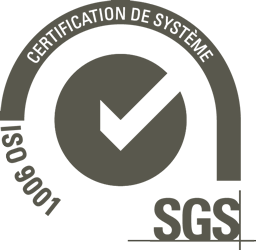 Certified organization
ULTRAPOSE 3 - WINDSHIELD SETTING / LIFTING DEVICE FOR ON OPERATOR 
Technical movie: 

Vidéo
ULTRA POSE 3
allows removing and
installing windshields, back glass, securely,
and effectively
This system allows you to easily slide
windshield underhood
(ex: Pare-brise de C4; 307 ...)

PATENTED FR2952023, FR Patent

1st ADVANTAGE :
Thanks to its smooth sliding rod on roller, which could be moved from high to down,
it allows to pivot the windshield, in order to facilitate the application under the bonnet
(ex : C4, 307, Scénic…)

2nd ADVANTAGE:
No strain and hardness during sliding.

3rd ADVANTAGE :
Easy application of the suction cup on side glass, on both right and left depending to the
user, even with the moulding on the middle of the side glass, due to the possibility to move laterally the sliding rod, adjustable in depth.

4th ADVANTAGE :
Installation has to be done by sliding down the arm from the side window suction cup.
In consequence, the windshield already bonded, do not risk to pull out.

5th ADVANTAGE :
To the left-hander, it applies just as easily on the passenger side !

6th ADVANTAGE :
Its price.

7th ADVANTAGE:
French Patent – French Product.
Reference: ULTRAPOSE-EVOLUTION
Brand: L'ULTRAPOSE
Technical movie: Vidéo
Reference: VALISE+MOUSSE
Brand: L'ULTRAPOSE
Case only with foam for ULTRAPOSE 1 and 3  Case sold without accessories. Dim. 840 x 390 x 150 cm
4 other products in the same category: